AANT Road Safety Award Finalists 2020
Road crashes have a devastating and lasting impact in our community.  That's why AANT has introduced the Road Safety Award, which recognises individuals and groups in the community who have, through their dedication and efforts, improved road safety and/or helped reduce road trauma.
There are many in our community who take steps or act tirelessly to ensure the safety of others on the road. These awards reconise and appreciate genuine and significant efforts to improve road safety or reduce road trauma by individuals, groups, organisations and government agencies.  The Gala Awards Presentation Dinner will be held on 16th December 2020.
DRV4LYF Driving School 
DRV4LYF Driving School started in 2007 to help reduce injuries and deaths on the roads, specifically focused on the dangers of drinking, drugs and fatigue. They conduct training and testing for C class licences in automatic and manual cars and METAL courses for motorcyclists. They deliver the Drivesafe NT program, both theory and practical and visit Indigenous communities for driver training and alcohol and drug awareness. Advise has been provided to the Rotary Club about re-establishing the Katherine Road Safety Centre and DRV4LYF purchased a $20,000 driving simulator which is on loan to the Katherine High School Flexible Learning Centre.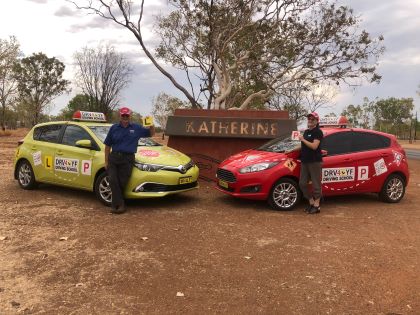 Kidsafe NT
Kidsafe NT is a charity dedicated to the prevention of unintentional childhood accidents, injuries and deaths in the Territory. They provide a fitting and checking service to ensure child car restraints are fitted correctly. They also conduct workshops for organisations that travel with children under seven in their vehicles, and hold road safety talks at new parenting groups. Their 'Car Seats for Kids' program is delivered in remote aboriginal communities, designed to provide free child car restraints and safety workshops to all families and carers with children under seven. They also work closely with Road Safety NT at events to serve the local community.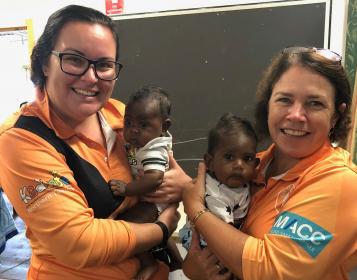 Mel Roomes 
Mel Roomes is dedicated to providing road safety education. Mel is one of the Community Engagement Officers with the Department of Infrastructure, Planning and Logistics' Road Safety Team. She is a former police officer from Victoria and now travels across the Territory to speak to as many as she can through education sessions. At school assemblies, she shares the importance of wearing a seatbelt, bike helmet and how to cross the road safely. She also conducts practical bicycle safety and road rule sessions at the Parap Road Safety Centre and holds toolbox talks with community organisations, businesses and local government workplaces.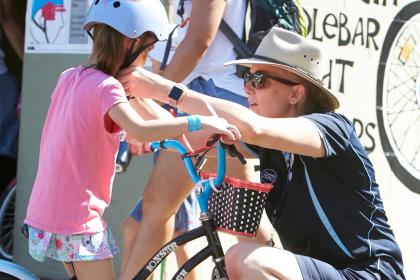 Who's your sober Bob?
Who's your sober Bob? is a campaign that encourages Territorians not to drink and drive but plan ahead to have a designated sober driver to get home safely. Delivered since 1997, it is part of the Road Safety NT team of the Department of Infrastructure, Planning and Logistics. The campaign aims to change behaviour and reduce and prevent alcohol-related road trauma on Territory roads. The "Sober Bob" or designated driver can be a mate, or a bus driver, taxi driver, rideshare, parent, sibling or partner. The campaign particularly targets young males aged 18 to 40 and is promoted year-round via television, radio, social media and print advertising.